Cheese ball - Image source: here
Does your family have any favorite food traditions? You know, special recipes you pull out for special occasions or on a certain holiday? Every family does, I suspect.
Over the holiday I was talking with my brother in law, and discovered that he has developed a whole host of food-related traditions with his young family. Many more than we have at my house. Perhaps because my kids are picky eaters, and my husband always seems to be avoiding this or that, or on some kind of healthy but restrictive food plan, we have not emphasized food as much in our home.
Yet, I felt some envy, listening to my brother in law rattle off his list of traditional foods, associated with certain seasons or occasions.
It made me want to create more food traditions for our family. I liked that many of his food traditions were not associated with Christmas. It's one thing to have traditional holiday foods, but it seems even more fun to have traditional foods that the kids can come to enjoy and look forward to in other seasons as well.
Inspired by that conversation with my brother-in-law, my own childhood (and my husband's), my imagination, and a little googling, I have come up with a brainstormed list of ideas. A few of these we already do. Most we don't (yet.) I like starting with a long list to pick from. We'll subtract and add as we find what we like or get more good ideas from others.
Here's a look at our current and potential food traditions around the calendar, starting with January: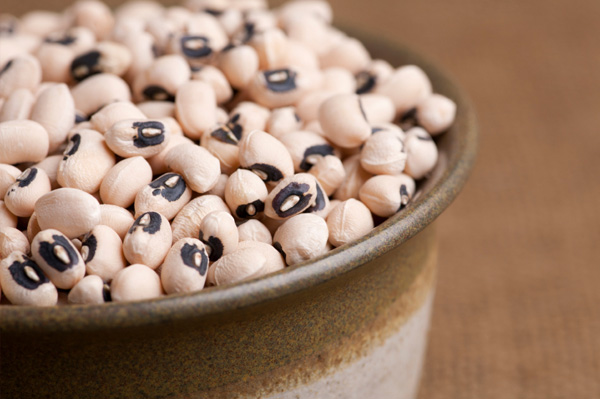 Black Eyed Peas - Image source: here
Black eyed peas at New Years
- My mother in law makes these every year, for luck. Good luck sounds like a good thing, so maybe I should try it too.
Valentine's Day Chili
- My husband and I made chili on our first Valentine's Day... so far it hasn't become a tradition, but should it? I'm thinking, why not?
Dutch skillet cake
Sunday Dutch Skillet Cakes
for breakfast - My dad often made waffles on Sunday mornings when I was growing up (still does, for my kids when they sleep over! So fun!) I like the idea of making Sunday breakfast a special family thing. Lately my husband has been making a Dutch Skillet Cake in our iron skillet (handed down from my Great Grandmother!) on Sundays. Served with powdered sugar and berry syrup. Love this new tradition.
Corned Beef and Cabbage for St. Patrick's Day
- Seems like it should be done, but I can't summon enthusiasm for this one... but I'll try to keep an open mind.
Deviled Eggs - Image source: here
Deviled eggs at Easter
- This just makes sense.
Peach cobbler in the summer
- My grandmother's recipe is the best. Such a treat, yet I rarely make it. Perhaps this should be elevated to an annual tradition. Why not?
Sunshine Shakes (vanilla ice cream blended with orange juice) on the Summer Solstice
- To be enjoyed when the sun is still shining, late in the evening on the longest day of the year. Doesn't that sound fun?
Grilled pizza - Image source: here
Homemade pizza on the grill in summer
- This is just the best and always a crowd pleaser.
Turkey Meatball Appetizers
- It's not a party without my sister's turkey meatballs, steeped in yummy bbq sauce and heated in a slow cooker. Served with a dish of toothpicks.
Chicken pot pies and Shepherd's Pie
- My brother-in-law makes a point of preparing these at least once each Fall, just because it seems like the right thing to do given the season. Sounds good to me!
Persimmon bread
- My parents have a persimmon tree, and I usually get a bag-full in the fall once they ripen. I typically enjoy looking at them until they go bad. Why not turn them into persimmon bread instead? I had some this year (baked by someone else) and it was so good! I might have to try this next year.
Fondu - Image source: here
Cheese and chocolate fondu for celebratory dinners or birthdays
- I have packed away my fondu pot, somewhere deep and I can't find it. (Did I give it away to goodwill in a fit of de-cluttering? Maybe...) But I just love the idea of making fondu for special celebrations or birthdays. Until I unearth my fondu pot, we might have to try a visit to the local fondu restaurant.
Traditional Thanksgiving menu
(turkey and related accompaniments) - Of course.
Homemade marshmallows in the making
Homemade marshmallows
in December. (Hot Cocoa Season!) I'm getting good at these, having made them a few times now since learning from my friend Brette last year. I want to make them every year at Christmas time to go with the Peppermint Hot Cocoa mix I pick up at Penzy's.
Homemade bagels
during the December holidays. We have an old family recipe that we have only made once. They were amazing. Turns out, my brother in law makes them every year at Christmas for his kids. Time for us to get on that bandwagon at our house!
Holiday Baking
- I need to winnow down a list of the best holiday cookie recipes my family and my husband's family have made over the years, and then make a point of scheduling a baking day one day during December. (Or maybe in November, and freeze them? December is such a busy month.)
An orange on Winter Solstice
, carefully peeled one bit at a time by the family working as a team. (To symbolize the coming return of the sun.) I did this with the family a couple of years ago, and this year my son asked about it when I skipped it. Interesting... you just never know what food traditions will stick. Apparently this one did! We'll be continuing this next year.
Cheese ball and Crocked Beer Cheese
during the holidays - My mother and mother-in-law both have awesome cheesy recipes that I can't imagine the holidays without.
Cinnamon coffee cake and soft boiled eggs
on Christmas morning - from my own childhood. This is a firm tradition in our family, one of the few invoiolable food traditions we have.
Yorkshire pudding - Image source: here
Roast Beast and Yorkshire Pudding
- the traditional English Christmas dinner. My husband made it this year, following his mom's recipe for yorkshire pudding. Delicious! Maybe this one will have to become an annual thing too. Love that it's different from the Thanksgiving menu, which we usually repeated on Christmas in my own childhood home.
What food traditions do you have in your family? Which ones are the oldest, having stood the test of time, and which new ones are you starting up this year?
I'm so curious to find out what other people do.